your potential
Fully developing individual or team potential means developing what is already present, but not yet tangible.
When you live your potential, you experience a sense of usefulness, fulfillment, and joy. You perceive that you play a valuable role in the team/organization, which is important for the whole. The things you do and the relationships you have give you energy.
Imagine the mood in an organization that allows its people to fully develop their potential and is able to create a sense of unity … A place where people meet people.
how we work
We accompany you in discovering your own talents and developing systemic perception.
---
We are your partner in developing your strengths and systemic leadership. Having the ability to lead a team/organization as a whole (systemically) means promoting the health of the organization. Organizational health is the ability of a system (organization/team) to respond sustainably to volatile changes and external stimuli.
We are a certified GALLUP partner for using the CliftonStrengths® stool. It is a useful tool for self-awareness when working with individuals and teams. Building on strengths means using the present potential, understanding one's own motivation and the motivation of team members, understanding needs, and using differences for mutual cooperation, as well as understanding shadows or blind spots. This is how you increase mutual understanding, build healthy relationships and enable an environment where people meet people.
Knowing the strengths of individuals and teams is a great foundation for applying systemic-phenomenological approach when further working with your topics. This means looking for solutions in the whole – in the system which you are a part of and at the same time working with the present symptoms and patterns of behavior. Systemic perception in individual or team coaching minimizes waste – time and resources spent on finding solutions. For systemic work, we also use TeamConnect team diagnostics, for which we are a certified partner.
Meet Us
---
We also use our own strengths in partnership with you making our work enjoyable and fulfilling. We combine personal work experience with values such as precision, human approach, and significance, making us a respected and trusted partner.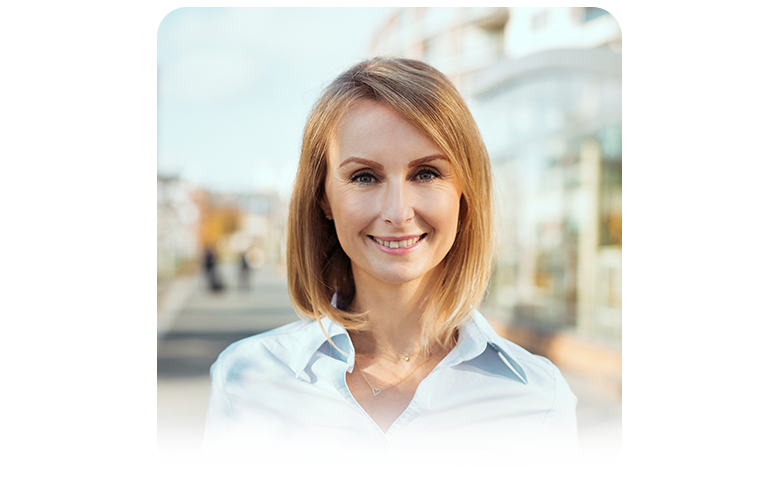 Petra Fusková
Petra's professionalism with a human touch and commitment to excellence can't go unnoticed. It surely enabled her career advancement, not to mention her ability to leave a positive footprint in one of the Fortune 500 companies Petra has worked for more than 12 years. Her quality orientation, in combination with her talent to form close relationships with others, positively influenced her leadership style and led to a new standard of success.
Petra has the ability to build bridges between individuals and teams in a way that gives them perspective, guidance, and hope. Becoming the first Slovak woman to be certified as a Gallup strengths coach merely confirms her passion and determination to help people to capitalize on their potential. Her genuine curiosity and passion for people, and her readiness to provide relevant and tangible help enable others to discover new ways and grow.
Her anticipation and visualization of a better future are inspirational for many who then become energized to push themselves to new heights. It is truly satisfying to work with Petra on achieving a shared vision.
Linkedin Profile
CliftonStrengths Top 5:
Maximizer│Input│Futuristic│Connectedness│Relator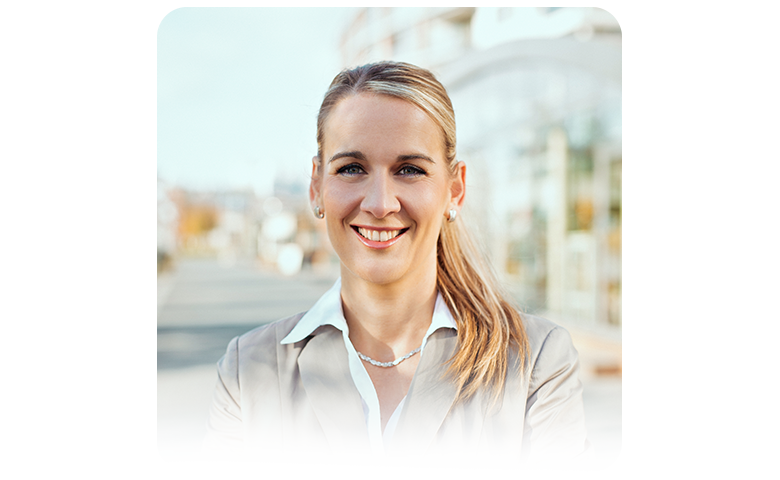 Daniela Sovinec
Working with Daniela means professionalism, making an impact that matters, and delivering results. Over the years in leadership positions in finance, project management, and HR she has always been driven by making a change with purpose.
With her ability to be well organized, you can count on Daniela to be aware of the last detail within a broader context. With her passion to make things happen, she will be a true partner, boosting the pace at which things happen.
Daniela's professional success is built on turning every challenge into an opportunity and leveraging a hands-on attitude. She guides her approach with a strong work ethic, enabling transparency and trust.
Her natural drive towards quality and excellence brings people around Daniela the energy to always go one step further. Transforming her talents into services for clients makes every co-creation with her a joyful experience!
Linkedin Profile
CliftonStrengths Top 5:
Discipline│Significance│Maximizer│Arranger│Achiever
Contact Us
---
We listen to your challenges and partner with you to transform them into sustainable solutions.
Send us a note. We will get back to you with more information about our services and to discuss your query.
"I have worked with Maxilogy in 2019 to prepare a workshop for a team of 10. I was impressed with their services. From proposal through execution of the workshop to after-care, the team has delivered what they promised and have helped us creating the desired outcomes. "

Marie-Louise van Deutekom

Global HRBP GCO/Operations

"Maxilogy verified their understanding of our requirement in a detailed interview with each team member. They confirmed their judgments with apt questions, during which the client himself better understood what he actually wants to achieve with this workshop. Using their own experience, it was clear that Maxilogy can empathize with the client's situation and can therefore help not only with theoretical explanations but also with practical steps. Team activities were diverse and interactive. It is very difficult to prepare team activities for different groups of teams with different dynamics of relationships between those involved, but for the most part the methods have worked. I truly value the great facilitation of team activities and discussions led by Maxilogy as well as their prompt responses to sometimes difficult questions. The sincere interest in the client's needs was obvious from our first meeting to the evaluation of the whole initiative. The benefit of the services provided by Maxilogy is a better understanding of our colleagues and ourselves, which was reflected in the communication between team members, but also in cooperation on team tasks. Understanding the intentions and behavior of "the other" became clearer. Any teams that want to optimize their functioning, learn something new about themselves or prepare for new challenges can benefit from Maxilogy services. In such a complex system as in a team of diverse individuals, there is still room to optimize collaboration. Many times, findings and facts that the team ignored come to the surface and suddenly become crystal clear. "

František Frivaldský

Head of George Payments cluster

"I recommend working with Maxilogy to anyone who feels the need to grow and find the best possible solution to often difficult situations at work. The main advantage is the partnership with the experienced coach, identification of the client's strengths and emphasy on their use in finding a solution to the problem together. So far, I have had 8 personal sessions with Daniela and I left each time with a specific plan on how to solve the situation, how to proceed. I consider Maxilogy approach to be very effective, as during the session the coach keeps the focus on the topic that the client wants to resolve. From experience, I can say that during our coaching sessions we covered a variety of topics from improving my motivation, through conflict resolution, to the visibility of the team in society. I can say that I see significant improvement in every area, which leads to my greater job satisfaction. I appreciate Daniela's sincere interest in how the client proceeds and whether the solution has brought the desired result. "

Mária Bobeková

SME SAP BPC

"Individual coaching was a great benefit for me from a personal as well as a career point of view. I rate the whole experience with the Gallup CliftonStrengths® methodology and subsequent coaching meetings with Petra as one of the best soft skills development steps I have had the opportunity to complete in my career. Individual coaching has helped me to stop constantly focusing on areas that I need to improve, but realize the positive aspects and successes that I have and what I have achieved. I also appreciate very highly the professional approach. Petra was always perfectly prepared and in the mood. Many topics emerged from the conversation itself, and Petra never had a problem going back to the exact point where we left off and bringing me back to the challenge we were discussing. From my own experience, I would advise those interested to achieve the best results to go for individual coaching in case they are open for it. For me, this means an interest in improving and talking openly about the challenges and problems in my career. It was not always easy, but Petra's approach always created a relaxed and pleasant atmosphere of a friendly meeting, in which we were always able to move forward in the topic. "

Martin Miškovič

Senior Project Manager Planning Solution

"Coaching sessions with Maxilogy - whether individual ones with Daniela or the group sessions with Daniela and Petra - were very beneficial for me and I am increasingly grateful for them. Even more than a year after their end, I often return to them, both in my mind and to the notes from the meetings themselves. At an important stage in my career, working with Maxilogy helped me with many seemingly insuperable problems at work, taught me new approaches that are applicable also outside the work environment and helped me to understand and develop my strengths and weaknesses. I evaluate my experience with coaching from Maxilogy as an investment in myself beyond price, and I would recommend it to everyone who wants to develop their potential professionally as well as personally. "

Kevin Karabin

Strategic Forums Director

"The initial and basic idea of ​​approaching Maxilogy was because we don't want everyone on our business team to have the same skills, as each of us is unique, unique and exceptional in something. Each of us has a different and at the same time strong point, which we wanted to find, develop and use for the benefit of our sales team. This system is about realizing what makes each of us unique, perfect, and how, through his own, distinctive and intellectual expression and approach, he can solve different and at the same time different tasks that are placed on us by the employer. We accept the unique diversity and uniqueness of all of us and use it for the benefit of our team. It is good if we have a diverse representation of the strengths, especially strengths of individuals in our sales team. The interpretation of CliftonStrengths® helped us to realize these traits and teambuilding helped us to understand each other. It brought a positive insight into how our people are good and how they brilliantly solve delegated and differently focused tasks by the employer in his favor."

Mgr. Otto Kancel

Sales Director

"Petra and Daniela brought us an interpretation of our strengths & a team workshop in top quality and form. We also opened sensitive topics such as what strengths we lack in the team and how to compensate for it, why we react the way we react and what to do about it. Their maturity, insight & facilitation of team discussion have significantly moved us forward. I highly recommend cooperation with them, either for specialist or managerial teams up to the board level."

Sabína Janáková

Strategic change specialist & Master Product Owner

"Working with Petra was great and I dare to say that it was one of the main reasons why I finally decided not only to change my work situation, but also the way I think about some things. Petra has a very sensitive, calm and especially human approach, she knows when to let a person talk and when to enter into it with a suitable question that will make a person think. Coaching methods were not about breaking through the list of mandatory exercises, but about adapting things to my current mood and way of thinking. Despite some difficult questions, our meetings and conversations were a very pleasant experience that gave me a lot - I learned a lot about my strengths and weaknesses and how to work with them, about different ways of visualizing problems and solutions, how to set goals and priorities, and how to make decisions, especially with regard to the present, but taking into account the past and the future. Thanks to them, I decided to make changes that had a fundamental and positive impact on my professional as well as personal development. Last but not least, I also appreciate Petra's professionalism - from punctuality, through flexibility to the way she communicates and acts. Simply put - a positive and valuable experience in every respect."

Zuzana Podracká, PhD.

Teacher of History

"Since I know my strengths and weaknesses very well, and how I tend to react in individual situations, I did not have too big expectations of what Maxilogy could offer me. However, already after my first personal meeting with Daniela, my view of things gained a completely new perspective. I began to perceive the situation from a different angle, which allowed me to evaluate the circumstances more rationally and find a suitable solution faster. I appreciate the very friendly and at the same time highly professional approach with which Daniela managed to gain my trust and respect. Also, the way she held the space for our discussion with precisely targeted questions always helped me to find the true essence of the problem, whether it was a business or a private matter. Each meeting was beneficial for me and took me one step further. Especially in terms of stress reduction and easier adaptation to ever-changing conditions. "

Radoslav Kokuľa

Department Leader SW Development

The program focused on developing strengths and systemic perception meant for me time spent in a nurturing and wise environment, where an inspiring group of people met. Thank you to Petra and Daniela (lecturers from Maxilogy) for creating a safe atmosphere where I felt comfortable sharing my opinions, experiences, and feelings. It was also beautiful to observe the different views of the participants on the same topics and to be inspired by that and to see how one can look at the same situation or react differently. I left the workshop full of impressions, with a feeling of joy and determination to take on new challenges. The topic of the workshop, the principles of a systemic approach, makes a lot of sense to me and I recommend every individual or organization to participate in a workshop where everything is connected and makes sense at the same time. I think working in an environment that understands the principles of systemic work and can recognize and support an individual's strengths would be wonderful.

Elena Ančicová

Contract Manager

As part of my professional development, I was given the opportunity to discover my strengths. After I completed the assessment, Daniela provided me with an interpretation of my strengths profile, and I finally began to understand why certain situations, whether at work or in private life, keep repeating themselves. I appreciate Daniela's high level of professionalism, punctuality, excellent interpretation of my profile, answering all my questions, and providing examples, which were as if taken exactly from my life - everything exactly matched my personality. I expected to find some of my strengths in my profile, but after having it on paper and explained, I now know how to work with them consciously. It makes me feel stronger and more self-confident. As a people manager, I also used the services of a coach - Petra. I was a demanding client because I came to the first coaching session feeling something was wrong, but I didn't know exactly what. With Petra's patience, empathy, very human and individual approach, I gradually figured it out. That was followed by a deep insight, and thanks to Petra's coaching I could take further steps.

Lenka Gergely

Finance Manager & Deputy CFO

"Gallup CliftonStrengths® is a great tool for getting to know yourself and why we react in different situations as we react (either positively or negatively), but without a proper understanding or interpretation of strengths, it's more difficult to understand them. And that's exactly what the Maxilogy ladies can offer in within their 1: 1 session as well as team workshops. In 1: 1 session in an interesting way, through questions, they know how to lead a person to understand his/her strengths, how to interpret their combination in their Top 5, how to use the strongest, increase their own potential for themselves in a natural way. With repeated meetings, which I really recommend, you can go into the depths of various situations, realize where and how you can naturally change your approach and finally the overall result. Team activities are great. Through various exercises and games, they will allow people in the team to get to know each other better, find out why the "others" react the way they react, and sometimes they frustrate us with it, even though they themselves may be much more frustrated. In the long run, such a view of the team and colleagues can completely change its dynamics and mood. "

Katarína Mačicová

BI Platform manager lead & EDAA lead for Slovakia

"I really appreciated the professional but at the same time human approach in communication and in helping to find the most suitable solution. The services provided were a benefit for me as a manager and department leader - they helped me find the right setting for working with my team. The services provided were also beneficial for the participants themselves as members of the team but also as individual personalities. Self-knowledge and knowledge of team members helped us to set up better cooperation and communication in the team. Anyone who wants to move their team one step further and set up cooperation in it as effectively as possible can benefit from Maxilogy services. It's also suitable for those who have a clear idea of where they want to move their team and need to find the right way to do it. "

Tatiana Lehocká

HR manager

"If you are looking for answers to the question why ..." Why do I do what I do? "... or" Why don't I still do what I want to do? "... or "What do I really want to do and what am I good at?"... then the way to get to know yourself with Maxilogy is the right choice. For me personally, this collaboration has brought to my personal and professional life a lot of practical knowledge that pays off. As a senior project manager managing an international project, I have completed many different trainings, but I can responsibly say that coaching through the strengths of CliftonStrengths Gallup had the highest added value for me. Thank you very much Petra Fusková for this opportunity. "

Patrícia Trnková

Senior Project Manager

"Why knowing the strengths? Because they define us and help us find satisfaction in life. What was interesting was finding out that even strengths can hamper us in our progress if they are not used properly. Therefore, getting to know them and developing them properly helped me personally to find a better work-life balance. It also helped me better set goals that I manage to meet. Petra and I completed individual coaching. Coaching helped me apply these strengths to areas where I wanted to improve. From the beginning, the atmosphere was very pleasant and the conversation was very open from both sides. Trust is probably the most important thing in coaching, and Petra gained it from me. A professional and positive approach intensified the whole experience. "

Gabriel Hudák

Application Developer

I thoroughly enjoyed a meaningful program with a focus on "Leading others through the cultivation of my leadership strengths and systemic perceptions". I would indulge everyone in this kind of in-depth work with self and for myself, and ultimately for all my interactions with others. Plan a meeting with yourself, confirm yourself, or rediscover your strengths, your talents and come to perceive them in systemic work. For me, it was an experience and precious time. Thank you Petra and Daniela.

Erika Feketová

Business Owner and Coach

"Working with strengths through Gallup CliftonStrengths® - at the first meeting with Petra, we focused on learning about my strengths and developed competencies. It helped me to become aware of the patterns of behavior and procedures for solving daily problems. I very much appreciate Petra's human approach and the detailed discussion about the individual competencies and their order. I was very pleasantly surprised at how quickly I discussed openly and honestly with Petra (since I consider myself more of an introvert). Gallup team workshop - is a great thing to get to know each other in the team - Petra and Daniela moderated and facilitated this workshop. I appreciate their professional approach and preparation, very fast icebreaker and guiding an open and direct discussion. Individual coaching sessions with Petra - openness and honesty on any topic, a great thing for solving patterns of behavior or complicated situations."

Jaromír Sláma

Business Analyst

"Maxilogy helped us accelerate the development of our management team. The goal was to bring everyone in the team closer together by understanding each other better and then create a link to the business by formulating a common vision and expressing individual contributions to it. So, a fairly complex topic with a human and a business element in it. Maxilogy did a great job in approaching the challenge by building up an overview of the situation upfront, then they led us through an intensive 2-day workshop that didn't feel intensive at all, because it was fun with lots of variation of activities. To me, Maxilogy stands out in multiple ways. The coaches speak from experience, they understand the pain points of the customers. Their approach is highly systematic and structured. They understand a great deal about psychology. With all this said, they are also quite practical and down to earth. I recommend them highly for individual and group coaching."

Fabian Buschor

Head of SW Development

"I experienced coaching sessions with Daniela Sovinec from Maxilogy within the next steps after taking the Gallup CliftonStrengths assessment. Daniela helped me understand the unique combination of my strengths, along with how to develop and nurture them. I am devoted to personal development in various directions and ways, so I appreciated having the opportunity to try it also through coaching. Daniela has an amazing ability to quickly evaluate what needs attention and "treatment" at the moment. I went to the coaching sessions with some topics, but in the end, we solved what I didn't even know that bothered me the most and can help me move forward. I started to trust Daniela very quickly and I am glad that I was able to use our coaching sessions to make myself honestly aware of my own limiting beliefs as well as the judgments of others that were holding me back rather than moving me forward. At the same time, everything went very naturally and playfully, which completely relieved the tension in dealing with sensitive topics. There have been many "aha" moments that I draw from not only in my work but also in my private life. If you have the opportunity to experience coaching with Maxilogy, I highly recommend it for personal development, self-motivation, and improving relationships in the workplace."

Mirka Hánová

Executive Assistant to CEO