your potential
Helping individuals grow so that your teams excel.
We believe in making a difference in your professional life and the lives of your employees so that still more people feel inspired to go to work. We want people feel empowered and trusted in their jobs, and fulfilled by the contribution that they make.
The secret of creating an effective team lies in the art of using the strengths of individuals and making it into functional composition of a unique whole. This way everyone can experience fulfillment and your organization has conditions for growth.
the core of Maxilogy™
Give space to the talents you have and transform something strong into something superb.
---
Wanting to do it instead of having to do it – when people have the opportunity to do what they do best, they are more committed to produce desired results and they really enjoy their work. We help individuals and teams transform from something strong into something superb while being authentic. We guide you on managing weaker areas by using your greatest talents. We use agile practices and ensure momentum is kept alive by implementing digital assistant for success.
Meet Us
---
We enable you to better understand and capitalize on what you do well so that you can increase your own and your team's performance. Our genuine interest in your challenges and opportunities, combined with our diverse business experience, precision in our work, human approach and commitment to excellence make us a respected and trusted partner.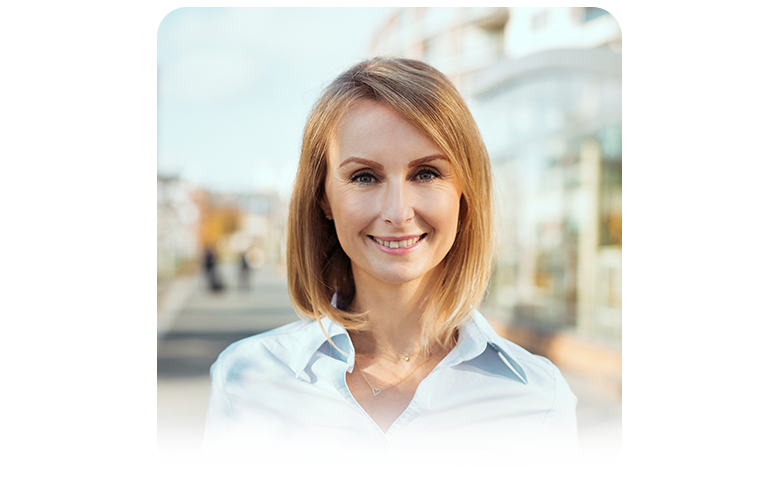 Petra Fusková
"Let me introduce to you Petra – professional with a human touch that I have known for more than a decade and whose commitment to excellence can't go unnoticed. It surely enabled her career advancement, not to mention her ability to leave a positive footprint in one of the Fortune 500 companies Petra has worked for more than 12 years. Her quality orientation, in combination with her talent to form close relationships with others, positively influenced her leadership style and led to new standard of success.
Petra has the ability to build bridges between individuals and teams in a way that gives them perspective, guidance, and hope. Becoming the first Slovak woman to be certified as a Gallup strengths coach merely confirms her passion and determination to help people to capitalize on their potential. Her genuine curiosity and passion for people – not to mention her readiness to provide relevant and tangible help – enables others to discover new ways and grow.
Her anticipation and visualization of a better future is inspirational not only for me but for many others who then become energized to push themselves to new heights. I find deep satisfaction in working with Petra to achieve our common vision."
Linkedin Profile
CliftonStrengths Top 5:
Maximizer│Input│Futuristic│Connectedness│Relator
Daniela Sovinec
"Working with Daniela means professionalism, making an impact that matters and delivering results. Over the course of a 14 year career in finance, project management and HR she has always been driven by making a change with purpose.
With her natural ability to be well organized, you can count on Daniela to be aware of the very last detail in a broader context. With her passion to make things happen, she will be a true partner, boosting the pace at which things happen.
Daniela's professional success is built on turning every challenge into opportunity and leveraging a hands-on attitude. She guides her approach with a strong work ethic, enabling transparency and trust.
Her natural drive towards quality and excellence brings me and those around her energy to always go one step further. Transforming her talents into services for our clients make me enjoy my work everyday!"
Linkedin Profile
CliftonStrengths Top 5:
Discipline│Significance│Maximizer│Arranger│Achiever
Contact Us
---
Whether we provide you with HR consulting or psychometric analysis, individual or team coaching, mentoring, facilitation of workshops or training, we are reliable partner within all employee life-cycle stages.
Join more than 90% of the Fortune 500 companies that use strengths-based approaches to accelerate growth.